Wizards of the Coast announced the Tomb of Annihilation, the next huge adventure for D&D players. Then they had the Stream of Annihilation showing off all sorts of content creators doing Twitch streams highlighting that upcoming release. As everyone knows all good things come in threes, and so prepare for…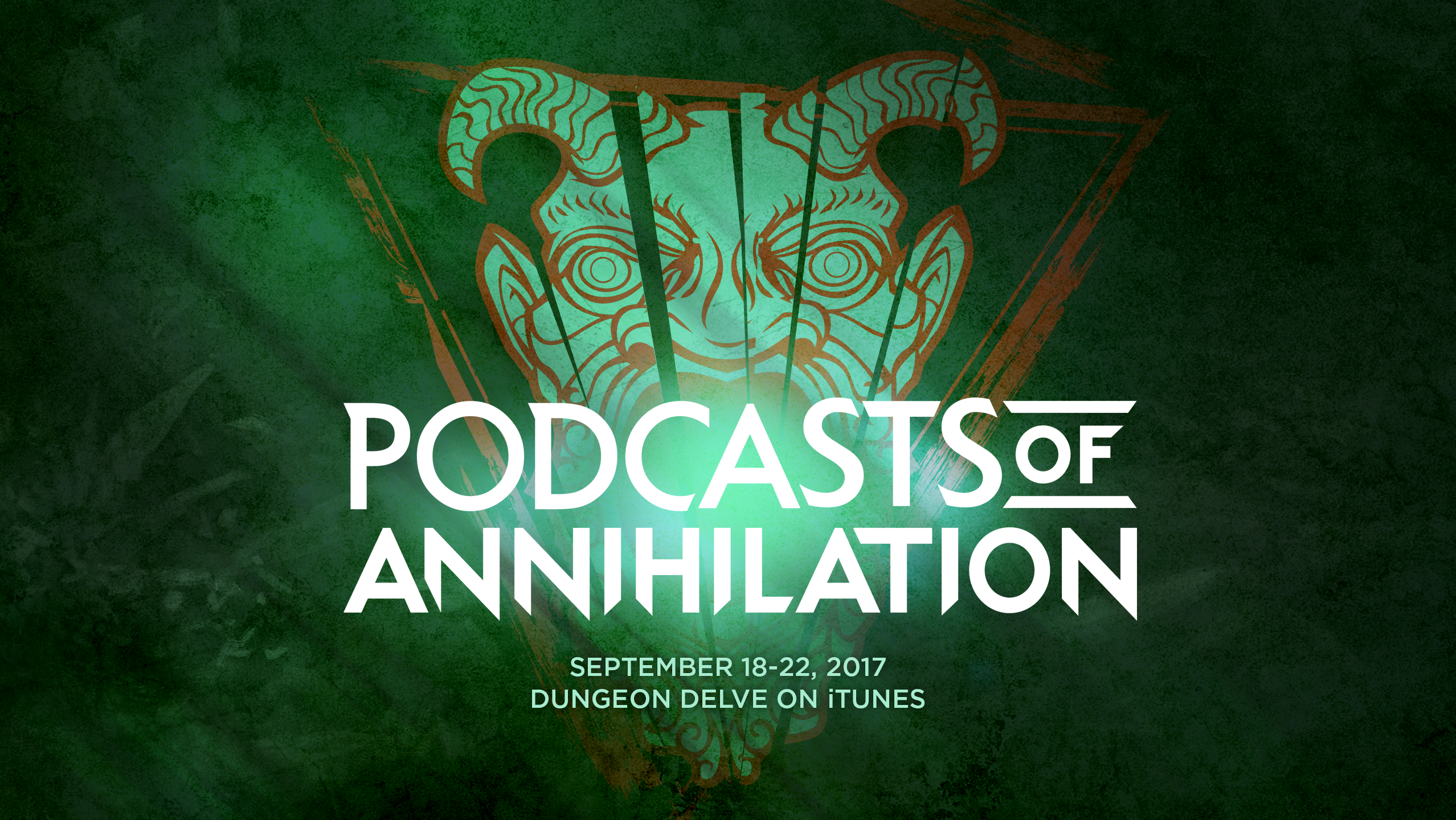 10 different live play D&D podcasts have teamed up with Wizards of the Coast to bring you a week of special content all related to the Tomb of Annihilation release. Starting on September 18th with two episodes every day all week you can hear some of the best D&D podcasts creating awesome shows to celebrate the adventures we will have in Chult. These episodes will be featured on Wizard's own Dungeon Delve podcast feed, along with bonus content and exciting crossovers!
Dungeon Drunks is proud and honored to be one of those podcasts!
If you are already a fan and subscriber to our podcast you'll get our special Podcasts of Annihilation episode like normal from the Dungeon Drunks feed! But we highly recommend checking out the other podcasts participating in this event, as they are filled with wonderful, talented, creative, hysterical D&D fans who are just like us; in love with D&D and making awesome entertainment for you to enjoy. Plus you should absolutely subscribe to the Dungeon Delve feed so you can hear all of the special games.  Some Dungeon Drunks players will be showing up on other podcasts, and our DM is doing something special with all the other DMs that you won't want to miss!
Follow us for all the info!!!

Our iTunes (and we'd love if you left us a review!)
<3