Today's update is brought to you by Skeletor, you overgrown alleycats! 
Hey! You! Yeah, you! Buy a ticket to our party at RTX if you're coming! MYAAAAAAH! Buy your drink tickets now, because we won't be selling them at the event!
It's a short stack of stuff this week, because we've got Movie Night AND THAT'S IT. 
Everyone keeps askin' if we're back... and yeah, yeah we're thinking we're back! Tuesday, June 27th, at 8 PM CT, we're watching John Wick! 
And now, a special announcement from our long-suffering Movie Night Host, @Warpek: "Yo dawgs, I won't be hosting Movie Night on the 4th and 11th. If any of you wanna host, feel free, otherwise that shiz is cancelled, yo."
Finally, our July Birthday Shoutout! Happy birthday to all our July babies! This includes America and Canada, as they were both born during this month.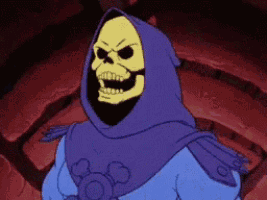 Canada - July 1st
@josburn184 - July 2nd
@DevilMayCrye - July 3rd
@Pageman - July 3rd
The United States - July 4th
@Juju458 - July 6th
@JonMan94 - July 7th
@Cuxim - July 10th
@EchoDynamite - July 11th
@RubyFINGRose - July 17th
@Nat - July 18th
@Glembo - July 21st
@FancyHatGuy - July 21st
@Quirky - July 21st
@NotRayNarvaezJr - July 21st
@PlzCallMeGus - July 21st
@BazingaAce93 - July 23rd
@Caiti - July 28th
@bacoose - July 28th
@iKurstee - July 30th
That's it for us this week! Seeing as this is my last update before RTX, I'll see you fine folks at RTX! MYAAAAAAAAAH