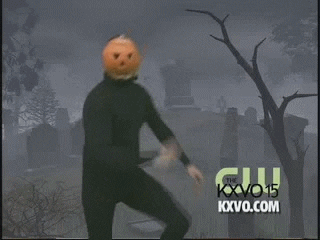 Hello everyone! Welcome to RTMD Update #0.5. This neat little feature is kid-tested and mother-approved to make sure all of our members are informed and up to date every month (disclaimer: don't quote us on that). On the first week of every month (starting in October) we will post about upcoming events, important announcements, birthdays in the RTMD community, and other cool highlights.
Mark Your Calendars
Hallo-weenies:
October is the time for pretty leaves, pumpkin spice, and deathly terrifying shenanigans. Hallow your ween with us on Saturday, October 21st at Markoff's Haunted Forest in Dickerson, MD in honor of the most sacred of candy-giving holidays. RSVPs are a must! Please let Emily and Hannah know by October 10th if you want to attend in order to get an accurate headcount (admin's site names at the bottom). Tickets are $25.00 per person (until October 13th, $30.00 after) and we strongly urge everyone to individually purchase their tickets through the website ahead of time. If necessary, please contact either admin if other arrangements need to be made. Be sure to buy a trail pass; please do not buy the town pass. You will have a completely different adventure than the rest of RTMD! We want to all be terrified together.
We will be meeting up at 9:00PM at Emily's house. Be sure to have your tickets handy for our carpool to the death forest. Afterwards will be a backyard camping adventure for those who don't wish to drive home so late, want to spend more time together, or are traumatized by the forest of terror (like us!). Be sure to bring pillows and a sleeping bag. Snacks are encouraged, but if you wish to share with the class, please let us know so we can plan how much to bring and/or deal with allergies. Details and 

Emily's address to be privately given to everyone who RSVPs. Respecting privacy, yo!

If you have any questions, feel free to message Hannah or Emily on the site!
Extra Life Stream:
As many of you are aware, Rooster Teeth's 24-hour Extra Life Charity Stream is coming up on November 11th-12th. This is an important event to Rooster Teeth and the entire community where we band together to raise money for Children's Miracle Network Hospitals. RTMD will be hosting a 24 hour viewing party to laugh, play, and exhaust ourselves alongside our favorite Rooster Teeth and Let's Play Family personalities. Please keep an eye out for next month's update which will provide more details and be sure to let the idea percolate in your head if you wish to attend! Remember, it's for the kids!
The Chesapeake Surv-Bays
Do you like surveys? Do you like providing information online? Do you like spilling all of your deepest, darkest secrets to strangers in a Google form? What do you mean, no? Well, too bad!
In all seriousness, we need information from y'all to plan monthly meet ups and stuff that you would enjoy. The more information provided, the more fun for RTMD!
We will love you forever if you complete the survey, which you can find here: https://goo.gl/forms/d0wxTrLp2FqQA16l1
Community Showstoppers
Exciting news! RTMD will be working on a community showcase for our wonderful state. We will have more details available next month in our first edition. You can also contact Isaiah (@Izayer) if you are interested or have any questions.
Birthday Party
Happy birthday to you! Happy birthday to you! Happy birthday, dear everyone! We'll be putting out birthday announcements each month to show some love to our awesome members. Be sure to double check that your birthday is listed in our member survey, and we'll give you a shout out. Spread some birthday joy amongst each other!
For September, we have very happy birthday wishes to Kyle (@Laxus) and Larry (@HyLarryous)!
If you have a September birthday and would like it announced, please let us know and we will put it in October's monthly update.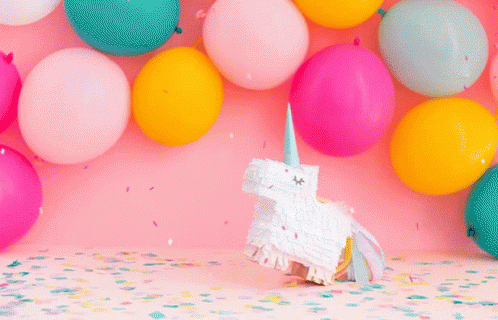 And Now...The Weather
We're so excited to start pushing RTMD to be even better than before. We have tons of fun events planned, plenty of shenanigans scheduled, and a whole lot of content to enjoy. But while we are growing, we want to take the time to encourage all of you to reach out to each other. New friends are just a few mouse clicks away. Find someone you haven't talked to much, or at all, and send them a friend request. Ask them what their favorite RT show is or what video games they play. First and foremost, RTMD is a community of individuals who enjoy Rooster Teeth, and we want to double down on that whole community thing.
Be sure to keep in touch with the group through our RTMD social media accounts for the latest news and events!
Stay tuned for more updates when we roll out our first full post in October! Don't call us, we'll call you.
Love,
Your Friendly Neighborhood Admins, Hannah (@hannahconda), and Emily (@Mololue)