I've decided that in 2018 I'm going to do a second charity stream in addition to Extra Life and do more woodburning. So I hit on an idea that let me do both! May 19th is World IBD (Irritable Bowel Disease) Day and I'm going to be running/hosting a Twitch charity event that day. I'm in the midst of the planning stages still, but I know what the raffles are going to be at the least! And the first piece, the big one, is all done save for some clean up and the polyurethane coat!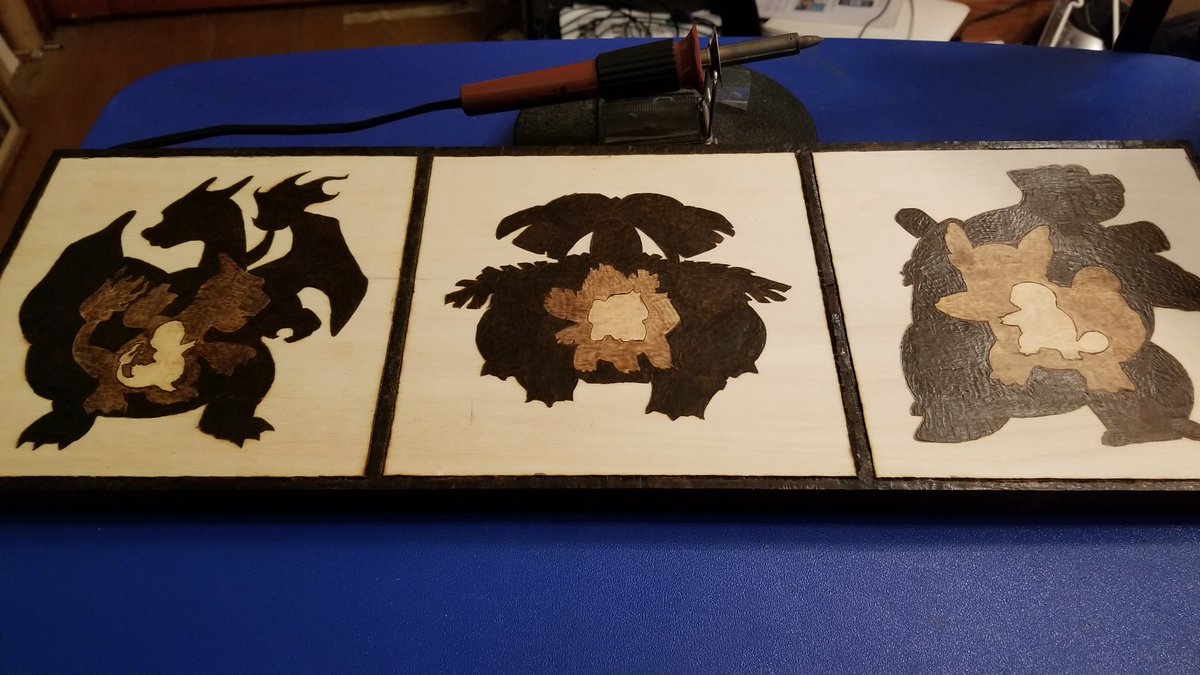 This bad boy took nearly 15 hours to complete so I'll have to think of a faster way to finish it if I make it again as a commission (which I may start doing later this year). The border is actually dug into a wood a bit which is what added the longest amount of time since my burner isn't really the best for that kind of burning. Gonna have to to work with my brother to maybe rig up a chisel end of something and heat that up to save time for the next attempt.
But I have several simpler pieces to do as well! Thankfully, these will take far less time to complete. Heck, the BSG and the Mass Effect pieces I could all finish and poly in the time it took me to get the Pokemon piece burnt.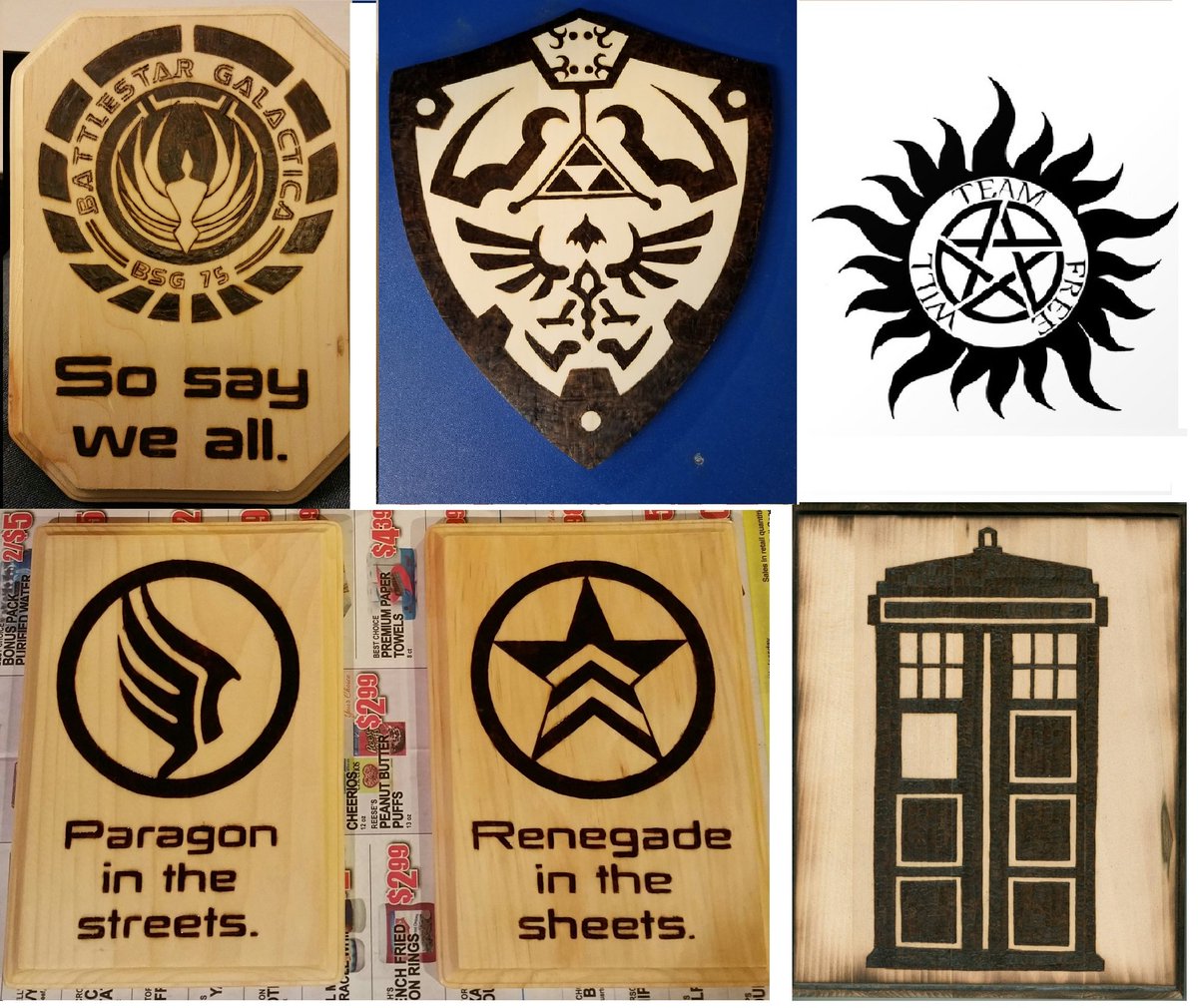 I've never burned the Team Free Will (from Supernatural) or the TARDIS pieces before, so I'm excited to try that out. Might make the TFW piece into a clock, we'll see. But I'm also excited to start sending out some e-mails to potential streamers for the charity day now that I have some visuals to go with the pitch!