Just wrapped up Day 1 of streaming this weekend. Did 12 hours today in Destiny 2, Move or Die, Wolfenstein 2, Keep Talking and Nobody Explodes, and more Destiny 2. My team pulled in donations totaling $656 so far, on a goal of $1,500, which I'm pretty proud of.
And speaking of donations, as we're still going to stream tomorrow all day from 8:30-8:30, we're also giving away a bunch of items.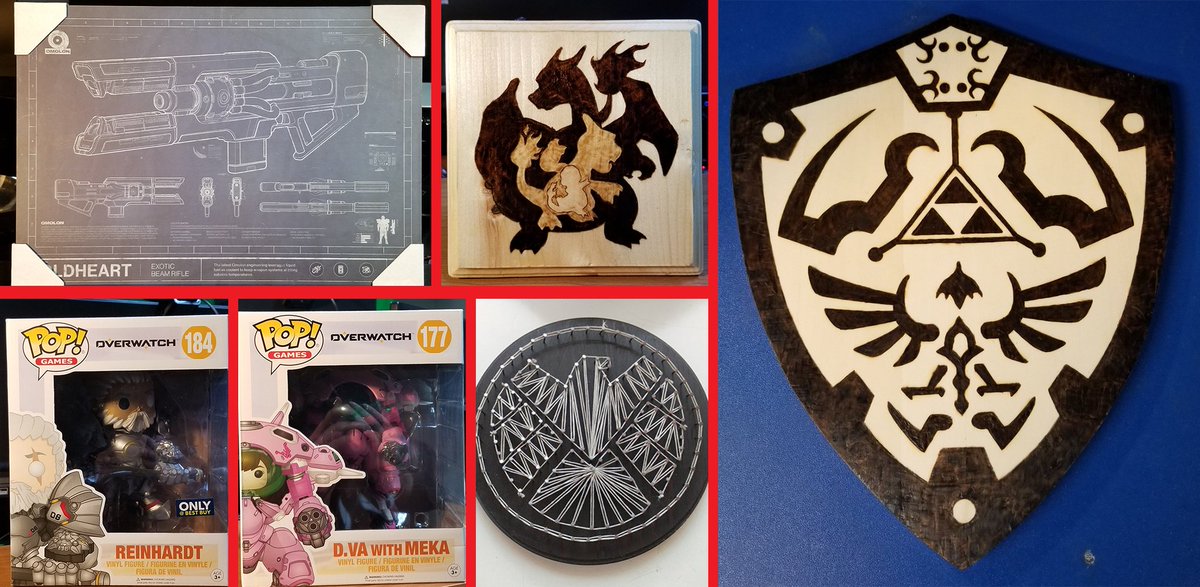 We've got 8 entries for the Hylian Shield woodburning ($15), 1 for the D. Va 6" Funko Pop ($10.01), 1 for the Reinhardt Funko Pop ($10), and 3 for the Charizard woodburning ($5). The Agents of S.H.I.E.L.D. string art ($15.01) and Destiny 2 blueprint wall hanging ($5) have no entries so far. If you want more information on how that all works, head on over to my Extra Life page.

As for tomorrow, pretty pumped about it. Starting off with more Destiny 2, some local PC multiplayer, PC Overwatch and then PUBG with the squad to finish off the night. Should make for one heck of a Sunday of gaming.