A long time ago in a galaxy far, far away Star Wars fandom was united. It was generally accepted that A New Hope, The Empire Strikes Back and most of Return of the Jedi were good, the Ewok spin-off movies and the Holiday Special were bad and all was right in the world
Sure, Ewoks were always divisive, but a lot of the Return of the Jedi hate that has become commonly accepted didn't seem to pop up until around the time the Special Editions were released. As someone who was there I don't remember anybody talking shit about the movie on the whole. Ewoks, absolutely, but most people loved how the Vader/Luke/Emperor storyline played out, thought the Jabba sequence was rad as hell and the Redwoods speeder chase the most thrilling thing since the original trench run.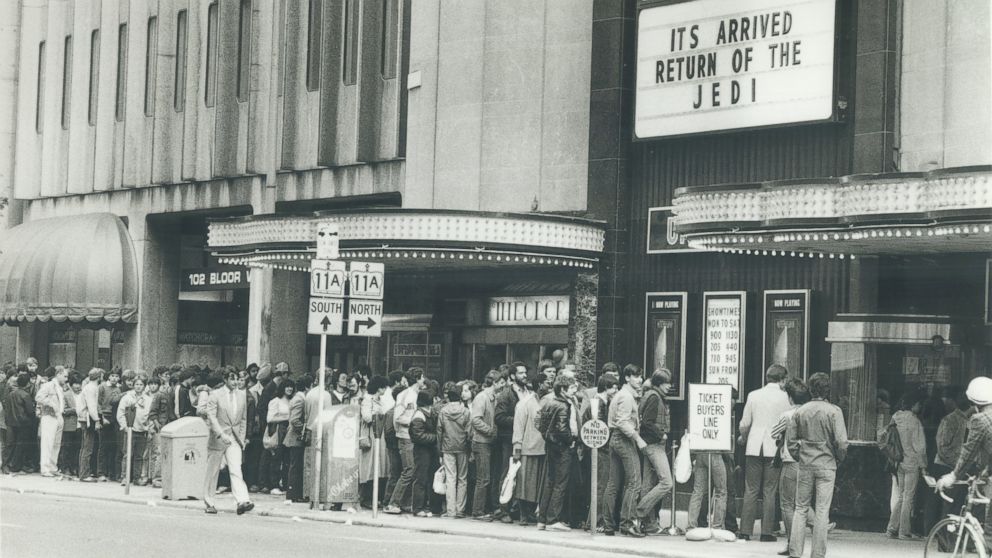 Then the Special Editions happened and that was a huge event. The movies were all #1 again at the box office, but all the early days CGI soured the experience a little and then became giant points of contention when George Lucas refused to let people own the actual versions they fell in love with to begin with.
But we all still mostly agreed on Star Wars. At least on all the important things anyway. Some of us spun off to the Extended Universe books, some of us stuck with the movies as our canon, but we all basked in the same loving glow of this series we all adored.
Then the dark days began. For me it was sitting in the Regal Metropolitan's biggest house after waiting in line for 2 weeks for The Phantom Menace. The opening crawl went by and the audience was going absolutely batshit. It was the first official, real-deal Star Wars anything in 16 years and it was finally here. Then the Neimoidians spoke. I'll always remember the line-reading. "Yes, of course. As you know our blockade is perfectly legal." The emphasis was on all the wrong syllables and it sounded like a white guy playing a 1940s-era Asian stereotype.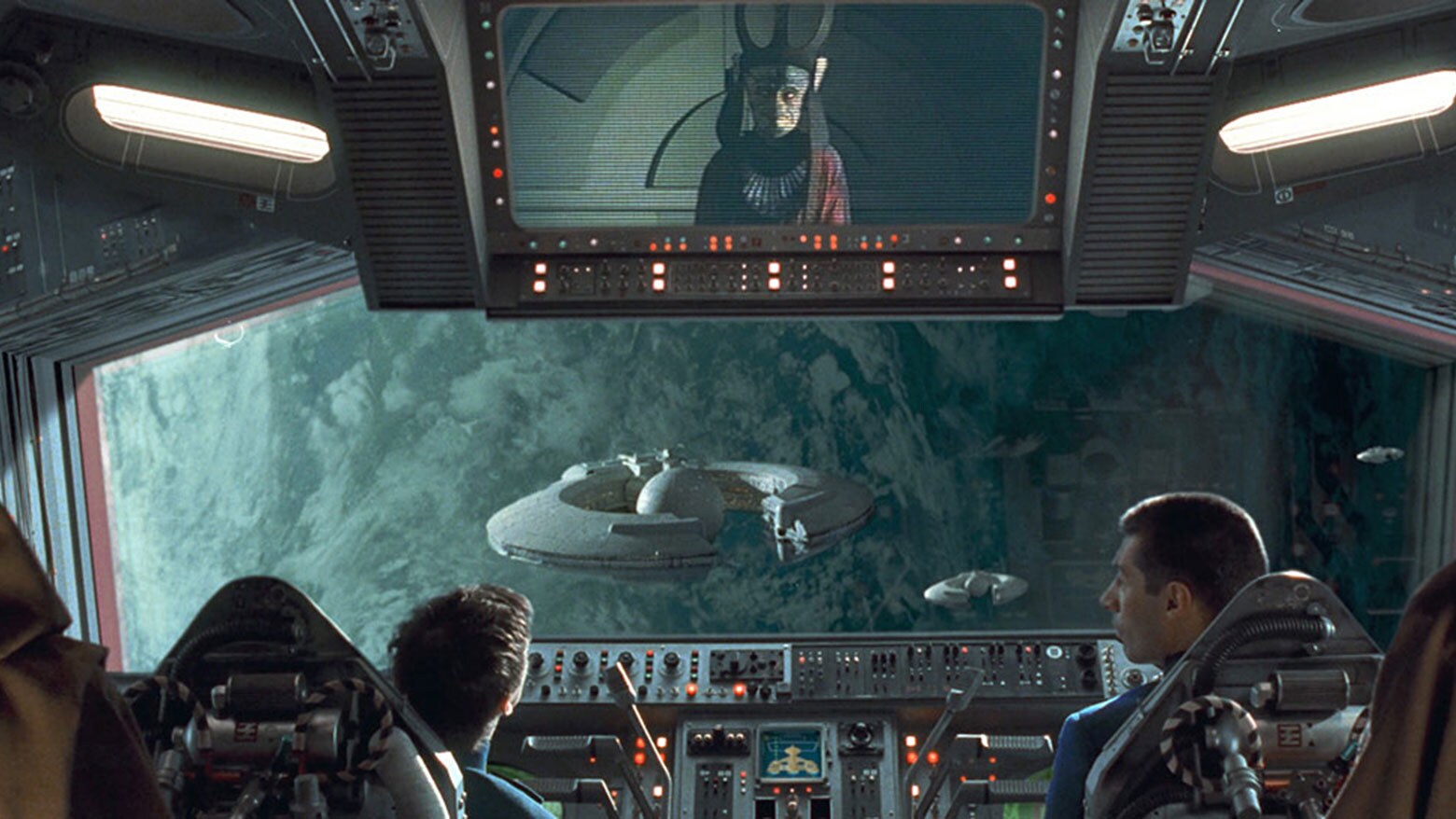 There was a sinking feeling in the pit of my stomach and the whole temperature of the room changed like an invisible wet blanket smothered the audience's enthusiasm at the same time. That movie has high highs (Darth Maul, a cool lightsaber fight, the remarkably thrilling podrace sequence) and low lows (pretty much every line of dialogue stiltedly spoken, a convoluted, boring plot about trade embargoes and resource hording, and front to back bad acting from good actors), which left me in a daze when I exited the theater.

Episode 1 couldn't be bad. It's Star Wars and no official Star Wars Saga movie had been bad before, so it must be me. I rewatched it a half dozen times that summer and every successive screening made me angrier and angrier at the stuff that didn't work.
You may love the prequels, you may hate them or you may feel indifferent about them, but it's undeniable that they deeply fractured Star Wars fandom. I thought I had moved on from that franchise until The Clone Wars was able to retroactively improve the nonsense of the prequels. Suddenly Anakin was a multi-dimensional character and I actually bought him as a good guy worth saving. Suddenly the Clones had personality and were rich characters. Suddenly the Jedi weren't just boring dudes sitting in a circle debating about mundane bullshit. I still may not love the prequels, but The Clone Wars and, later, Rebels, helped me come to terms with them.
Then the Disney era came and for a brief time fandom was reunited again. Maybe not as permanently or purely as they were in the good ol' days, but that level of excitement between when Episode 7 was announced and it premiering was the closest I've felt to pure unity since the lead up to Episode 1.
Again, there were always minor squabbles and some cynicism, but on the whole the question of what this new Star Wars was going to be enraptured most of us. The guessing game and slow glimpses behind the scenes and wait for that first trailer... it all felt fun again.
There's a reason The Force Awakens broke box office records and had huge legs. It was a fantastically fun movie with one foot planted firmly in nostalgia with the legacy characters and a rehash of A New Hope's basic structure and one foot taking a giant step forward, introducing us to a whole new cast of lead characters that somehow felt perfectly Star Warsian.
Rey, Finn, Poe, BB-8, Kylo Ren... they all felt like part of this universe without being direct repeats of what came before, thanks in large part to the smart decision to mix and match Star Wars character tropes. There isn't a Han Solo type. Finn and Poe have elements of the charming scoundrel, but Poe also has Luke's almost naive optimism. Rey has Luke's pure-hearted earnestness as well as a dash of Han's roughness and Leia's get-shit-done attitude, for example.
But even this very crowd-pleasing movie couldn't completely heal the fractured fanbase. The cracks started showing up again, this time with a heavily misogynistic flavor that puts a bad taste in my mouth. The same people who believed a young man intuitively strong with the Force but without any training whatsoever could use the Force to essentially dunk a basketball from outside the stadium said that it was unrealistic that a girl who had fought for her life since she was a child could swing a lightsaber.
That's not to say everybody who dislikes the new characters or how they're executed are misogynists or racists. I want to be clear about that because saying something that definitive undercuts the discussion at large and automatically paints anybody who disagrees with me in the most negative light possible. I would never assume that's where you're starting from if you dislike the new Disney-era saga films. However it is fair to say that if you are racist and/or misogynist odds are you hate these new movies.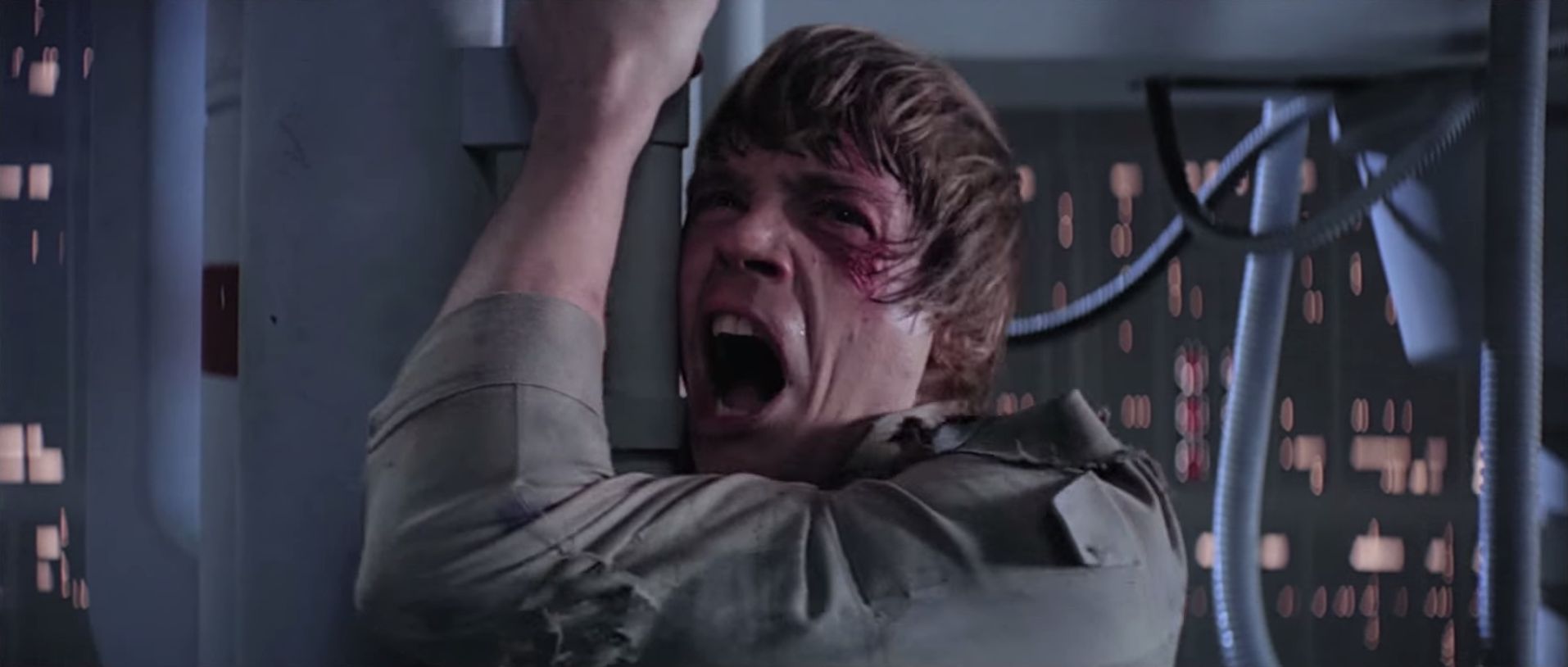 Star Wars has always been progressive. The very first film is an allegory for Vietnam, which means the evil Empire is the American Military Industry, folks. They may dress like Nazis, but the Empire is a stand in for America and the evil Emperor was Nixon. Don't take my word for it, Lucas says it here.
But a lot of fans were happy to keep all that as subtext and weren't comfortable when that progressiveness was put on full display in the new era.
Yes, some prequel haters were dismissive of prequel apologists and that conversation was hardly ever cordial and very often heated, but there's a meanness to the fanbase now. Maybe, like the MAGA hat wearing bullies that have sprung up in the last two years, the mean Star Wars fan was always there and just afraid to go full bore until now, but it's happening.
That all came to a head with The Last Jedi's release. One more time, in case you missed it, I'm not saying that if you disliked any aspect of Episode 8 you are automatically lumped in with the worst of the worst. It's totally fair to not want to see Star Wars evolve past the icons that you love and that's what that film was about. Remember them, use that memory to inspire the next generation, but it's not their time anymore. We see that on the light side with grumpy old man Luke's storyline and you see that on the dark side with Kylo Ren finally evolving past just trying to imitate Vader.
That brings us to Solo. The reason I spent so so so much time outlining the history of Star Wars fandom is because I believe where you fit into the current Star Wars fandom will determine how you react to Solo.
I think those that loved the direction The Last Jedi and, to a degree, The Force Awakens were going in will feel like Solo is a step backwards. Their interest will be muted because it's not a story about pushing the overall lore forward. It's a nostalgia bath that wants you to relax in the warm waters of characters and iconography most of us grew up with.
There's no real attempt at gaining any deeper understanding of the characters you already know and love. They're so focused on just making them look and feel right that any deeper reason for this movie to exist within the established lore is thrown out the window.
For me that was frustrating. We'd get little glimpses going in that direction. In particular there's a conversation between Han and Lando where they're getting to know each other and talk a bit about their parents. The way Lando talks about his awesome mother piqued my interest. It was the first time I felt like they were exploring something about that character I didn't already know, but it's dropped as soon as it is brought up.
And that's fine. It's not what I want out of Star Wars at this point, but I'm sure it's what a lot of people do want. They just want a fun story told in an exciting way with the characters they loved. There's nothing wrong with that, but it's not all that interesting to me.
But I'm the guy that never really got into the Extended Universe books either. I liked what I read just fine, but they just never felt like real Star Wars to me. They did for a whole lot of people, but I wasn't one of them, despite trying as hard as I could to be one.
Solo is made for those people. It really does feel like a movie adaptation of an EU book that never was and for some that will be music to their ears.
Whether you will think Solo is good, bad or mediocre will entirely depend on what you want out of Star Wars. My guess is that history will show it as an entertaining, but inconsequential addition to the overall lore, but only time will tell.
On a technical level it's a solid movie. There are a couple really thrilling action sequences, one involving a train heist and one being a rather creative envisioning of the Kessel Run. These sequences are unquestionably well-executed. Towards the end they finally go for the character complexity I was hoping for with a band of pirates and smugglers, but at that point it felt like too little too late to me.
The idea of doing a Han Solo on his pirate adventures story is pretty fun, but much like Rogue One I felt like they missed the target on integrating a famous cinematic genre into Star Wars. If they made Heat, but in Star Wars or even The French Connection, but in Star Wars, that would have been amazing, but we don't get nearly enough of the smuggler life or spend enough time in the gritty criminal underbelly of this universe. That stuff felt like a side note, kind of like how the Men On A Mission aspect of Rogue One was backgrounded pretty much until the final third and we never got to see those people actually work as a team until the big mission... when they're all separated anyway.
Everything you've heard about Donald Glover's Lando is spot-on. He's got the charisma and chops to make me buy that he's Lando. Alden Ehrenreich is trying his damndest to pull off young Harrison Ford's swagger and he succeeds on some levels, but the fact that Glover seems to do it so effortlessly really shows how much Alden's struggling to find that pencil line thin balance between capturing a character's essence and just giving us an imitation.
It made me wish this wasn't a story about Han Solo, to be honest. If Ehrenreich was playing a character in the Han Solo mold then I think he would have been freer to try different things and make it his own.
I have some issues with where things leave off at the end, particularly when it comes to Solo himself. I kinda feel like it undercuts who he is at the beginning of A New Hope, but I'm not too much of a stickler about that because there is still a question about stuff that could happen between the end of Solo and the beginning of A New Hope.
The score is pretty damn good, as to be expected. Some great themes return at the right moments and really help give those big scenes the Star Wars feel. John Powell does a fine job at keeping the non-John Williams cues feeling like Star Wars and not a pale imitation, which is a tall order.
Ron Howard is a guy who knows how to put a film together. He has decades of experience telling him what angles work best for what scene, how to manipulate the edit and to keep the pace going, but there's not much of a director's voice on display. He does a solid job, no doubt, but I didn't feel like there was anything special going on, which is kind of my issue with the entire movie to be honest. Maybe if he had been able to build this one from the ground up instead of pinch-hitting when things went bad between Lucasfilm and Chris Miller and Phil Lord things could have been different, but that's not what we got here.
At the press screening there was a bit of a technical difficulty. Right in the middle of the movie, just as the main heist was about to begin, the screen went dark, but the audio kept playing. This went on for about 60 seconds and then the projectionist stopped it and rewound the film. The problem was they rewound it almost a full reel, maybe 15 minutes.
As I rewatched those 15 minutes I found I was bored, which doesn't bode well for my next actual re-watch. If that had happened during The Force Awakens or The Last Jedi or literally any original trilogy movie I wouldn't have felt that way, but I did here and that might be the most blisteringly critical thing I could say about the movie.
It doesn't make you a bad person or a bad fan if all you want is to cuddle up to an old friend and bask in nostalgia for 2 hours and 15 minutes. If that's what you want then you'll get your money's worth here. If you want something a little deeper then you might find this journey into the Star Wars universe a little hollow.